Studio 81 Performing Arts
Leave Your Pride at the Door.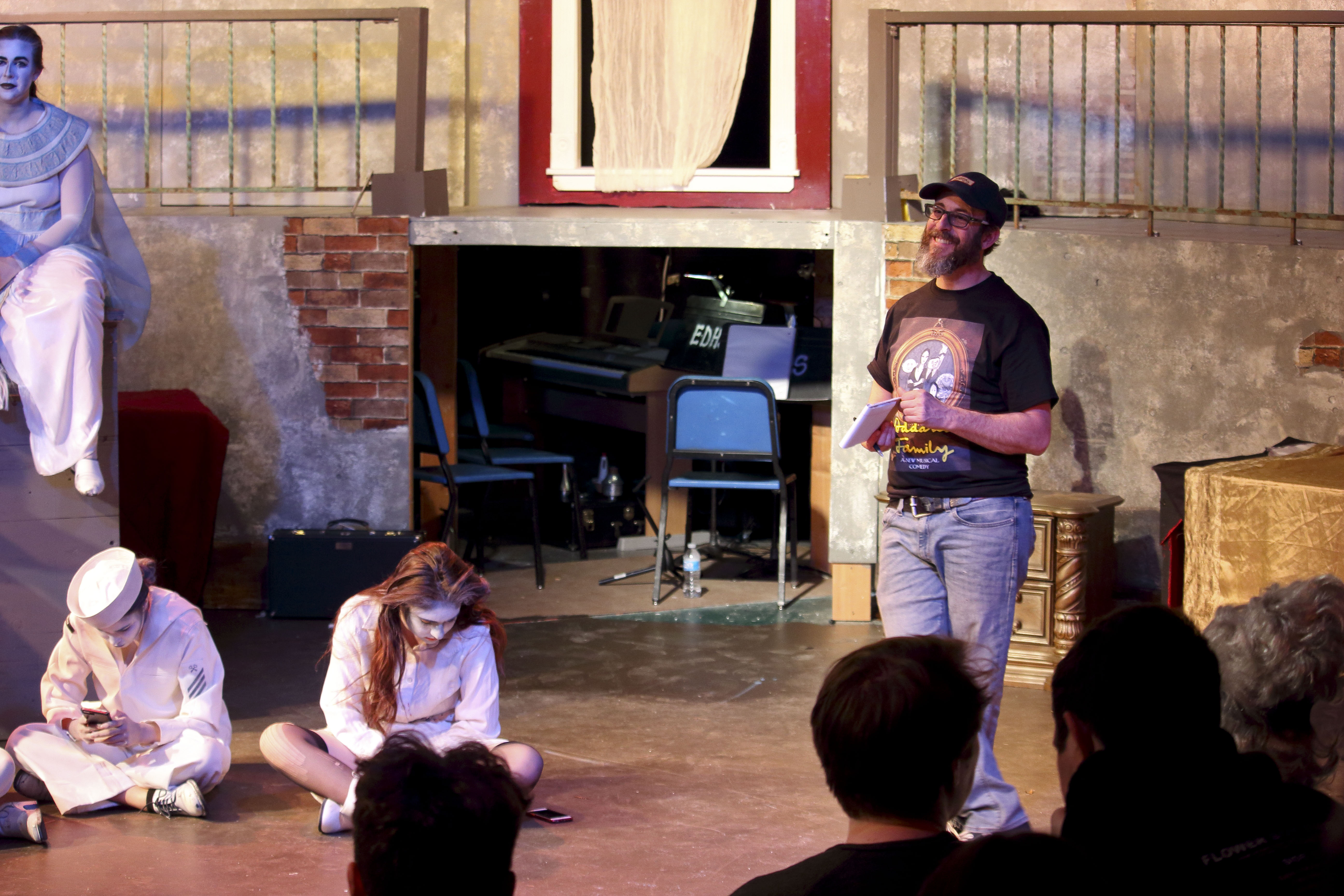 Studio 81 is home to El Dorado High School's Award Winning Drama Department. Chaired by the E.D.H.S. Drama Department's Paul Tomei, Studio 81 produces plays and theatre events that are student driven and provide a wide and culturally diverse variety of performances.
At El Dorado High School, a visual or performing arts classes is mandatory for high school graduation. There are three classes offered in Drama, all of which can be taken for elective credit and the highest level repeated as a requirement for a fourth year of English.
Beginning Drama: To provide students with a general introduction to the basic theories of acting. Through improvisation, creative movement, vocal studies, scene and monologue work and basic terminology and vocabulary, students will gain an appreciation of the art form as it applies to the performer and life long arts appreciator.
Advanced Drama: (by instructor approval) this course is designed for serious and committed theatre students who are interested in continuing the study of acting at a higher level. The course will consist of studying various methods and styles necessary to the development of the actor, including a ten week unit on Shakespeare. A technical theatre aspect will be introduced to students, providing them with a better appreciation of all aspects of the industry.
Advanced Production: (by audition/interview only) A junior/senior class devoted to students whose goal it is to continue acting in college and/or as a career. This course acts as an ensemble performance group, producing One Act Plays, student originals, competition pieces and school tours. An audition/college search component is offered to aide in the student's future endeavors. This course may be created for credit and counts as a fourth year of English, due to the strong writing elements included in the course.
Theatre Tech: Theatre Tech is designed for students who are interested in the "behind the scenes" aspect of production. The course consists of part "design" and part "craft". Throughout the year students will gain an understanding of how to design and implement lighting, set, costumes, props, sound, theatre business, stage management and makeup. Students will have an opportunity to work on three productions during the year, including the Fall and Spring plays and the student directed One Acts.